Step into a Winter Fairytale!
You are cordially invited to the Stahlbaum family's holiday party! Travel back in time and step into a room alive with music and festive cheer. Rummage through our gorgeous period costume pieces, grab a cocktail and experience a new interactive version of the classic holiday tale with a hilarious, cocktail-filled twist.
This irreverent 90-minute-long holiday show is part immersive theatre, part cabaret, and part winter dream. Don't be surprised if you find yourself waltzing with the Sugar Plum Fairy and fencing alongside the Nutcracker, and try to keep a straight face as the actors cast your friends in some of the lead roles - no acting or ballet experience required! This isn't your traditional trip to the ballet. Instead, a troupe of actors will use everything in the room, including you, to bring the iconic story to life.
This fantastical pop-up event, featuring live improv-actors, three cocktails and lots of laughs is a treat you can't deny yourself this holiday season.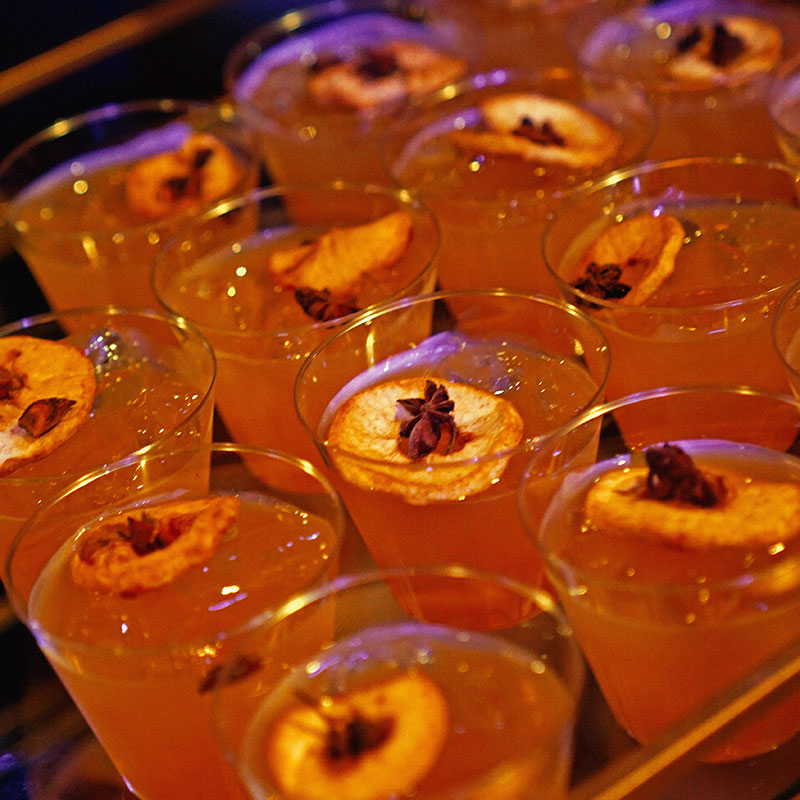 The Immersive Nutcracker Cocktail Fête offers guests a chance to step into a fairytale where you'll be immersed in the dreamy world of the Nutcracker for a 1.5-hour long cocktail experience.
Enjoy three themed cocktails and refreshments.
Become part of the story and feel the festive spirit as you immerse yourself in the whimsical world of The Nutcracker.
Feel free to arrive in fancy dress! We will also provide themed costume pieces.
All this and more will take place in a Magical Parlour at 1039 S. Olive St. Los Angeles, CA 90015.
BOOK NOW!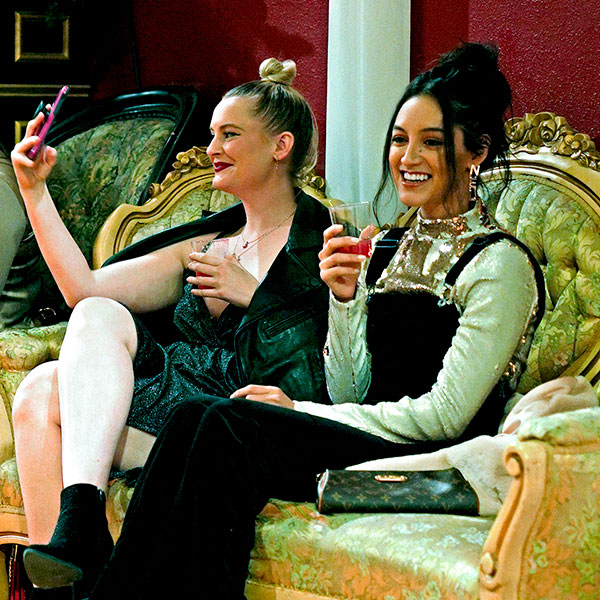 1039 S. Olive St. Los Angeles, CA 90015, Los Angeles, LA 90015
Check our Frequently Asked Questions below! If you can't find what you're looking for, do not hesitate to contact us at: nutcrackerlax@feverup.com
Where is the event located?

Our Immersive Nutcracker Cocktail Soiree will take place at 1039 S. Olive St. Los Angeles, CA 90015
Is there a dress code?

Festive attire and Nutcracker themed costumes encouraged (but not required). We will also provide costume pieces as part of the experience.
Will there be any food served?

We are not a restaurant, nor do we serve full individual meals, however, each drink will be served with refreshments.
Will you have vegan/vegetarian/gluten-free treats available?

While we strive to accommodate everyone's restrictions, we currently do not have any vegan or gluten-free refreshments available.
What kind of liquor will be served?

Our delightfully creative cocktail menu will be revealed closer to the event.
I don't drink. Will there be non-alcoholic options available?

Limited non-alcoholic options will be available.
Will additional cocktails be available for purchase?

No additional food or drink will be available for purchase at the event.
What is your refund/exchange policy?

All tickets are non-refundable. Ticket non-refund terms and conditions are agreed to before purchase. In special circumstances, we may be able to help reschedule your ticket to another date and session that has not already sold out. Please contact nutcrackerlax@feverup.com
Help! I'm allergic to [insert allergy here].

We got you! Make a note of your allergies when purchasing a ticket or if you've already purchased your ticket, contact us at nutcrackerlax@feverup.com so we can make note of it. If you have a severe food allergy, please inform us about it; we recommend that you do not indulge in our treats, despite how tempting they are, and check with us about the cocktail ingredients!
Do you offer group discounts?

At this time, no, we do not!
Will the experience be standing or seated?

This theatrical experience is a mix of both.
Will I be dancing with the characters? Will there be a specific time for dancing?

There will be dancing elements throughout the experience where audience will be invited to participate. No dancing skills required. This is not a classical ballet show.
Can I host a private event?

Yes, to inquire about a full session buyout please contact nutcrackerlax@feverup.com
Can I purchase tickets at the door?

In order to properly prepare your experience, tickets will NOT be available at the door. All tickets are sold online. To purchase tickets click

here
I can't make it to any of the dates available. Will you be having more sessions?

Though our sessions currently have an end date, there is a chance we may have additional sessions in the future.
Is this a kid-friendly environment?

This event is entirely 21+. You will need to show your state-issued ID at the entrance.
Can I bring a pet?

Sorry, no pets allowed.
Do I need to arrive at the start of my scheduled session?

Please arrive at least 10 minutes before your scheduled time.
What if I'm running late?

Please arrive early for the experience. Guests who arrive more than 10 minutes late will be denied entry.
Is Photography allowed?

We do allow photography at the event for personal use only. For any other use, please contact us in advance at

nutcrackerlax@feverup.com
Do you offer Press Pass? Sponsorships?

Yes we do. Please contact us nutcrackerlax@feverup.com with your request for more information.
Will the drinks be themed?

YES! The three drinks included will be story themed.
Will I be led through the experience by the characters?

This is a guided theatrical experience. The characters will lead guests through the story.
Is there any parking?

There is metered street parking up to 4 hours, which is free after 8pm. Alternatively, there is a paid lot on the corner of 11th & Olive Street – fee varies.